(I do not live in teh states but i like the colours)
You can see all kinds of stuff on here that I'm into. I really like all sorts of punk bands. Like Goldfinger and Less Than jake, ansd some of Blink 182s stuff. Here's a pic of Mark from Blink 182:
Plus I think Mustard Plugs the best ska band on earth
Here's a punk song I wrote called REady To Fly: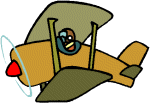 Ready To Fly
Ready to fly
Ready to fly
I like my girls sweet
Apple Pie!!!!

If you wanna add some lyrics to my song, just mail em to me. You can mail them to me here: Mail Them Too Me

My page is Always under construction.

---
Oh yeah, I also see lots of movies and stuff so I put up some reviews:
Shaft-4 out of 7
Shaft was like "It's my duty, to please that booty." That kicked so much ass. Yeah, right on, I can dig it! Know wonder the lady slept with him, eh? There's lots of guns, too. <
South Park-7 out 7
As Kartmen would say "Kick ass!'
X-Men - 2 out of 7
Zavier looked like Picard!?!